At Big Dog Construction Services,
our Core Values are what set us apart.
.
They are reflected in every decision
for every project on every day.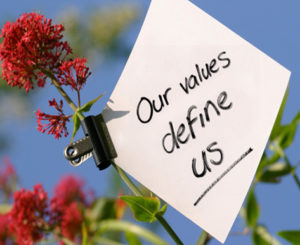 Our very own David Rosenof on the panel speaking at the 2018 Marcum Florida Construction Summit.
Just put the finishing touches on this beautiful dining room in Fort Lauderdale with the help of Bianca Boie Design.
I came across Big Dog Construction Services after seeing their quality work at the Marina Offices on Williams Island, Aventura. I met David a few days later and realized immediately what a knowledgeable …
Read more
New loft built by Big Dog Construction Services — the workpersonship is spot on. They use top quality subs. Who clean up every day. We lived in our house and cooked every morning and night while they added a ceiling to my kitchen with the floor in the loft overhead. They removed our stairs and put in new safer ones too. Also relocated the pantry and A/C. Thanks Dave, Rhonda, Joe and crew!
We couldn't be happier with our new Dockmaster's Office at the Williams Island Marina! Dave and Big Dog Construction Services have been a pleasure to deal with. Through the various changes and inevitable issues in any construction project, Dave always kept his "eye on the prize" and delivered an exceptional product. I highly recommend Dave and his team.
I deal with many people each day in the course of running my companies. It is refreshing to come across people like Dave and Rhonda Rosenof. Not only do they work with honesty and integrity, but they have demonstrated over and over their willingness to go the extra mile. Their ability to work through difficult situations and quickly develop alternative plans when required has made them vital members of our team. It is rare to find a contractor with the breadth of knowledge and experience that Dave has especially when it is also accompanied by the personality to make any building project as pleasurable as possible.
What sets David apart from (and above) other contractors I have used is that he is not only skilled, but also unfailingly professional and personable. Their foreman, Joe, was respectful, polite and patient working in a house with a big dog and small children. Dave and Rhonda were a pleasure to deal with. I enthusiastically recommend Big Dog Construction Services and look forward to working with them again in the future.
Dave Rosenof is the magician who made it all happen, with additional challenges of working with tenant coordinators in a condominium, delivery conditions that were a nightmare, and subcontractors that tested his patience beyond his Zen being.
We are so very happy with our construction job. Can't thank you enough for your assistance in getting it done as quickly, neatly and perfectly as possible. We are believers and will be back. Great workers, organization and reliability.
Integrity, experience, craftsmanship! I love working with David and his team. He is a very "hands on" high-end builder and is knowledgeable in all aspects of construction. He stays on top of his projects and works within budgets and timelines like nobody's business. The tradespeople that he hires are equally qualified. His competence and professionalism puts everyone at ease. David is an all-round nice guy. I recommend him highly and look forward to working with him for years to come.
Next
Previous
You deserve a contractor who looks out for you, your project, your time and your budget.

At Big Dog Construction Services, Inc., we do this through quality work, personal ethics,
integrity and, of course, the natural insights from man's best friend.
.
This 78-page book is a collaborative effort by Dave and Rhonda. It offers insight into our personal management philosophy as well as our desire to make Big Dog Construction Services a fun place to work while ensuring an enjoyable and quality experience for our clients.
Each page features a beautiful, professional full-color photograph that humorously shares lessons in business—and in life—that you can learn from man's best friend. It is a fast and fun read and a great gift.
Click the cover to read the book online.