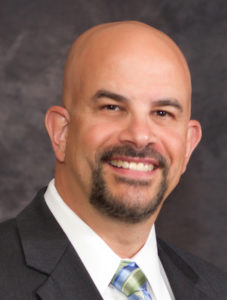 Dave Rosenof, MBA, CGC, LEED AP, PMP is the Alpha Male at Big Dog Construction Services.
Whether working on a major commercial construction project or a small home remodel, Dave draws upon his extensive experience and education to ensure the success of every project.
Dave's career in construction spans 35+ years and more than $1 billion dollars of construction, beginning with his first job as a union carpenter. Throughout his career, Dave has worked on many projects.
Dave's high profile projects include:
• William's Island Yachtmaster's Office at Bellini for the Huizenga family - Aventura, FL
• Broward County Civic Arena, now known as the BB&T Center - Sunrise, FL
• Tao Condominiums (two towers, 26 stories, 396 units) - Sunrise, Florida.
• 72,000 square foot private residence of the Chairman of The Limited Stores - New Albany, OH
Projects have included more than a dozen market sectors: commercial, public assembly, government, education and higher education, warehouse, manufacturing, multi-family (mid- and high-rise condos), high-end residential, office, retail, hospitality, religious, medical, recreation, transportation and residential renovations. Contracts have spanned the gamut of delivery methods: CM at risk, cost plus, design build, master agreement, performance contracting, pre-construction agreement, as well as stipulated sum.
Dave prides himself on an ability to anticipate and solve complex situations and deal with unanticipated circumstances.
Dave offers a rare-to-find combination of education, experience and credentials, melded with the focus that he has achieved through earning a black belt in Tae Kwon Do.
• M.B.A. in Organizational Leadership, Nova Southeastern University
• B.S. in Construction Management, University of Cincinnati
• A.S. in Civil and Construction Engineering Technologies, University of Cincinnati
• Florida Certified General Contractor (CGC #1520372)
• LEED (Leadership in Energy and Environmental Design) Accredited Professional
• Certified PMP (Project Management Professional) from the Project Management Institute (PMI)
Dave has been an active member of the community at organizational, city and county levels:
• Broward County Planning Council
• 2015-2016 Sun Sentinel 100 Most Influential Leaders in South Florida
• Elected three times as Parkland City Commissioner, serving 2008-2016
• Broward League of Cities President 2015-2016
• Broward County Affordable Housing Task Force
• Greater Ft. Lauderdale Alliance Permit Action Team, Founding Member
• School Board of Broward County-Facilities Task Force
• School Board of Broward County-Energy & Environmental Design Task Force
• Broward County Board of Engineering Construction Trade Contractors
• Steven Zafir Leadership Award winner, Congregation Kol Tikvah
…And his "tool" of choice on the weekends is a 2006 60th Anniversary Fender Stratocaster which he also plays in the band for Kol Tikvah's monthly Rock Shabbat service.
Prior to forming Big Dog Construction Services, Dave has been involved in over $1 billion of construction including one of the largest homes in the U.S., as well as the BB&T Arena ( home of the …
See Projects